Positano - Grey/White
Men's Golf Shoes
For golfers who favor a sporty appearance, the Positano men's golf shoe is an excellent selection. This shoe is engineered to provide flexibility, lightness, and all-day comfort, rendering it a versatile and stylish choice.
Waterproof: Yes
Duca Fit system: DF6 (Medium/ Wide)
Premium quality Italian Nappa leather
Comfortable, breathable ARNEFLEX® memory foam insert sole with recycled cork
Recyclable heel and toe-cap
D-Eva Ultra Lightweight EVA outsole
Free delivery on orders over $150
Shipping within one business day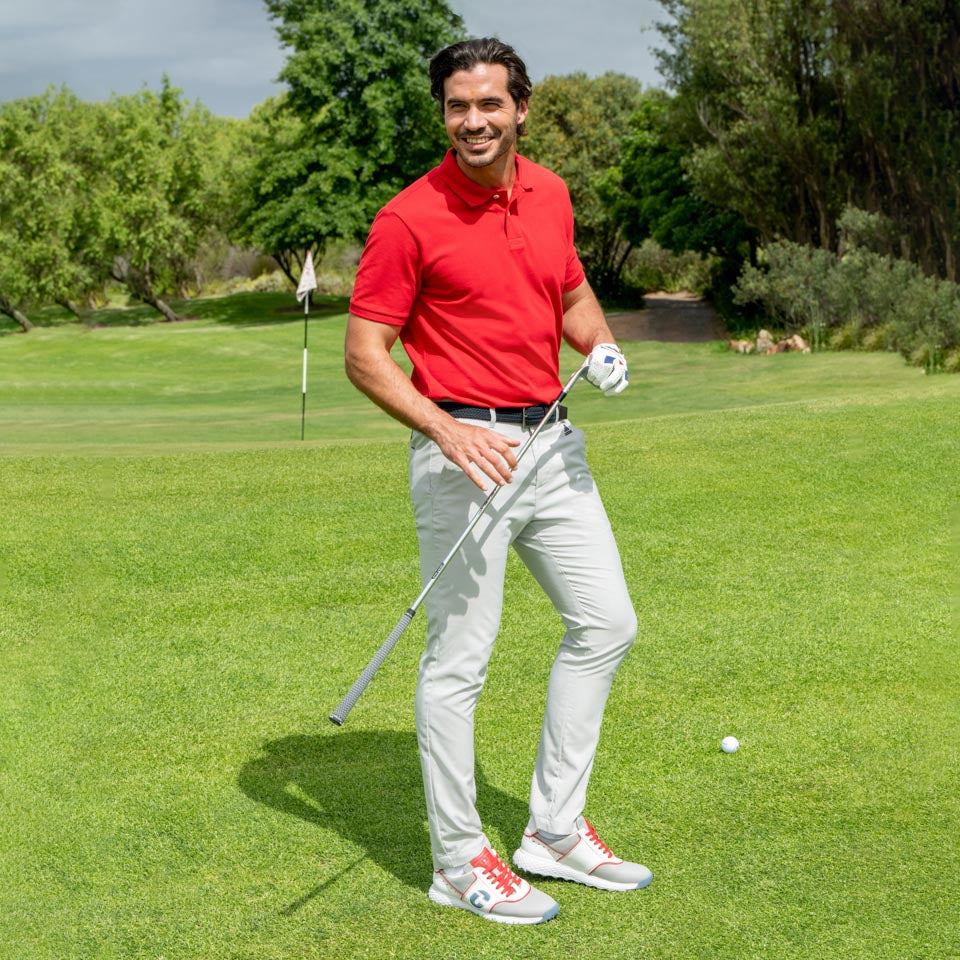 Men's Golf Shoes Positano
The Positano golf shoe caters to athletic men who are fond of playing golf. Its breathable and lightweight construction provides comfort and support while on the field. The shoe incorporates cutting-edge technologies that guarantee a snug fit and optimum stability, enabling golfers to unleash their full potential during gameplay. Additionally, the Positano golf shoe boasts a trendy and elegant design, making it the perfect choice for golfers who want to merge fashion and performance on the course.
AIRPLAY 14/D-Eva
The Sole: Extremely light D-Eva midsole with sustainable rubber outsole.
Design: Bi-color outsole composition and a combination of 5mm hexagonal-shaped nubs on the inside and "go & back" nubs on the outside of the sole. The sole also has a heightened heel.
Purpose: For on and off the course.
USP: The sustainable material has long-lasting performance, and is exceptionally light. The combination of spikes ensures a balance between progressive stability and optimal grip during the downswing.
Duca Last: DF6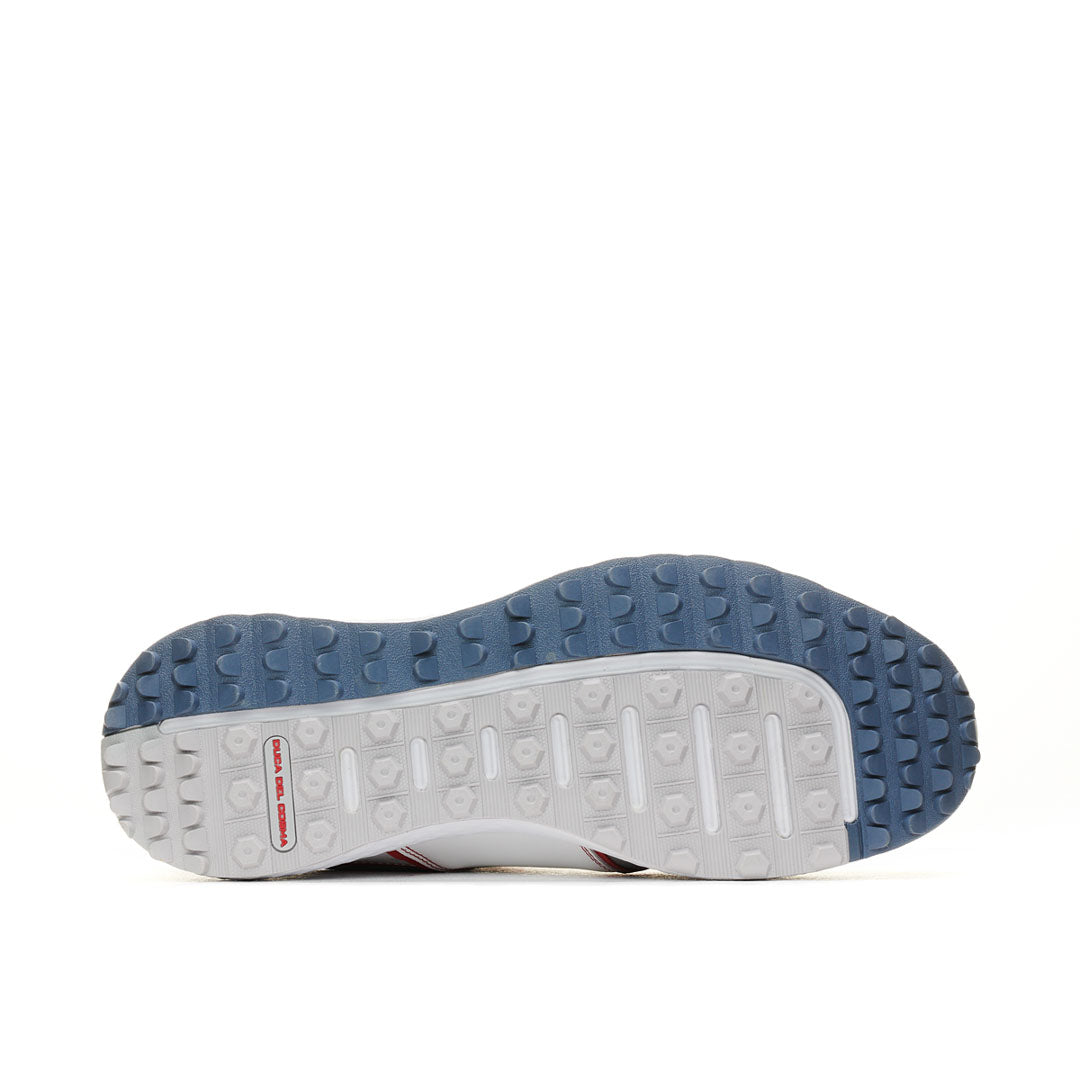 Italian Design
Baldovino Mattiazzo's passionate innovations bring much-needed sophistication and authenticity to the traditional golf world.
Handcrafted in Europe
Superior craftsmanship combines with cutting-edge technology for the next generation of golfers and wherever else life takes them.
on and off the course
Get the best of both worlds with stylish performance golf shoes you can wear on and off the course.