Pagani - White/Black
Men's Golf Shoes
Look no further than the Pagani men's golf shoe. This shoe is designed with the latest D-Eva ultra-light EVA sole and Absorbing Shock System, offering all-day comfort that rivals that of sneakers. Choose the Pagani men's golf shoe for a fashionable and practical choice that will meet your needs both on and off the course.
Waterproof: Yes
Duca Fit system: DF6 (Medium/Wide)
Premium sustainable microfibre in combination with mesh
Comfortable, breathable ARNEFLEX® memory foam insert sole with recycled cork
Recyclable heel and toe-cap
D-Eva ultra-lightweight EVA outsole
Free delivery on orders over $150
Shipping within one business day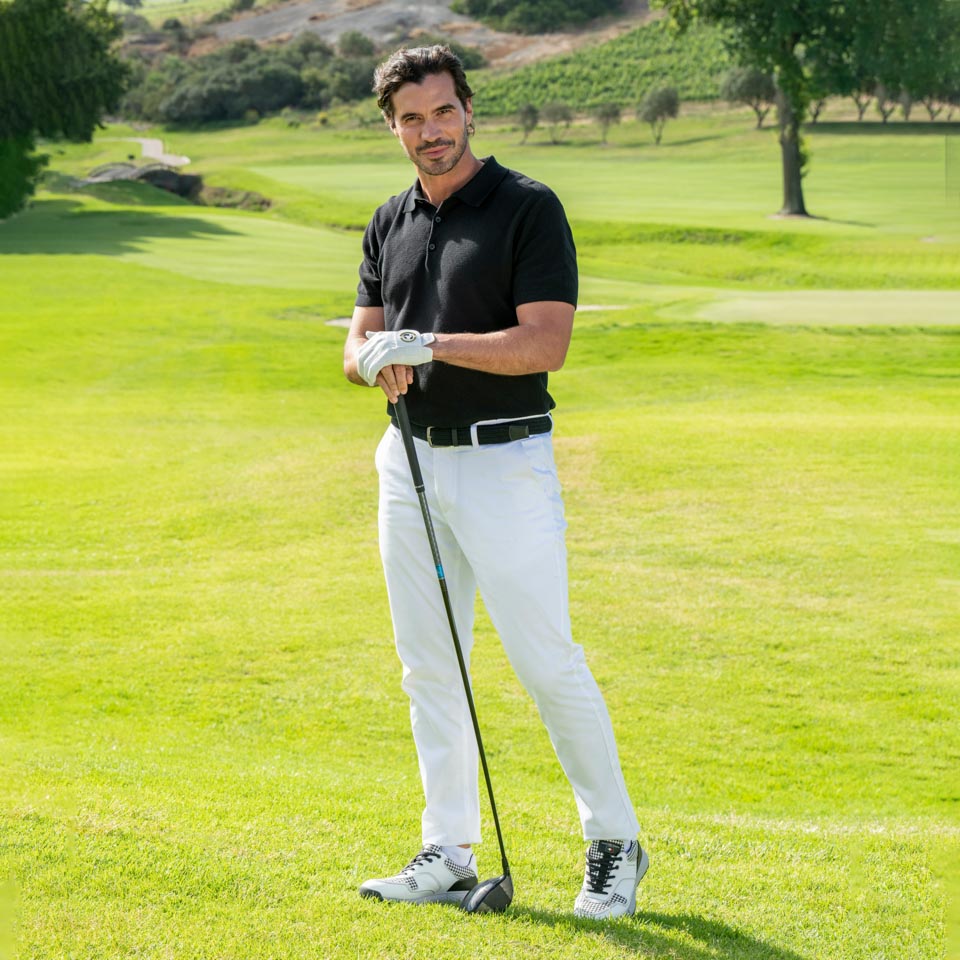 Men's Golf Shoes Pagani
The Pagani is not just any ordinary golf shoe. Its stylish and modern design makes it a fashionable accessory that can enhance any golf outfit. Whether you prefer a sporty or contemporary look, the Pagani effortlessly matches your style and enhances your golfing experience to the next level.
AIRPLAY 14/D-Eva
The Sole: Extremely light D-Eva midsole with sustainable rubber outsole.
Design: Bi-color outsole composition and a combination of 5mm hexagonal-shaped nubs on the inside and "go & back" nubs on the outside of the sole. The sole also has a heightened heel.
Purpose: For on and off the course.
USP: The sustainable material has long-lasting performance, and is exceptionally light. The combination of spikes ensures a balance between progressive stability and optimal grip during the downswing.
Duca Last: DF6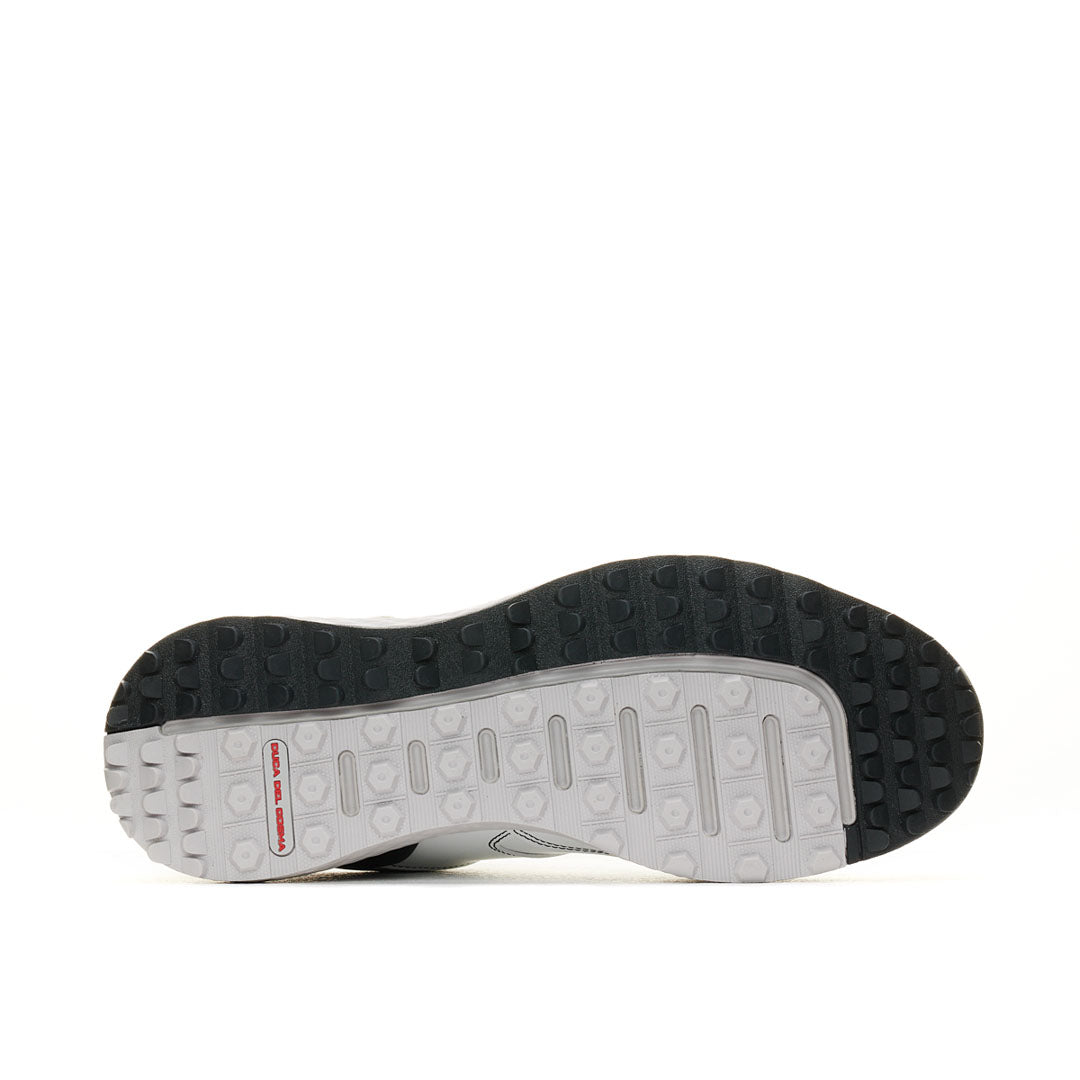 Italian Design
Baldovino Mattiazzo's passionate innovations bring much-needed sophistication and authenticity to the traditional golf world.
Handcrafted in Europe
Superior craftsmanship combines with cutting-edge technology for the next generation of golfers and wherever else life takes them.
on and off the course
Get the best of both worlds with stylish performance golf shoes you can wear on and off the course.