Padova - White/Aqua
Women's Golf Shoes
Introducing the Women's Padova Spikeless Golf Shoe, the perfect blend of comfort and performance for the modern female golfer. With a recycled microfibre upper, the Padova is easy to maintain and eco-friendly. Whether you're a seasoned golfer or just starting out, the Padova will help you look and feel your best on the course.
Waterproof: Yes
Duca Fit system: DF6 (Medium/ Wide)
Soft recyclable microfibre upper
Comfortable, breathable ARNEFLEX® memory foam insert sole with recycled cork
Recyclable heel and toe-cap
D-Eva ultra-lightweight EVA outsole
Free delivery on orders over $150
Shipping within one business day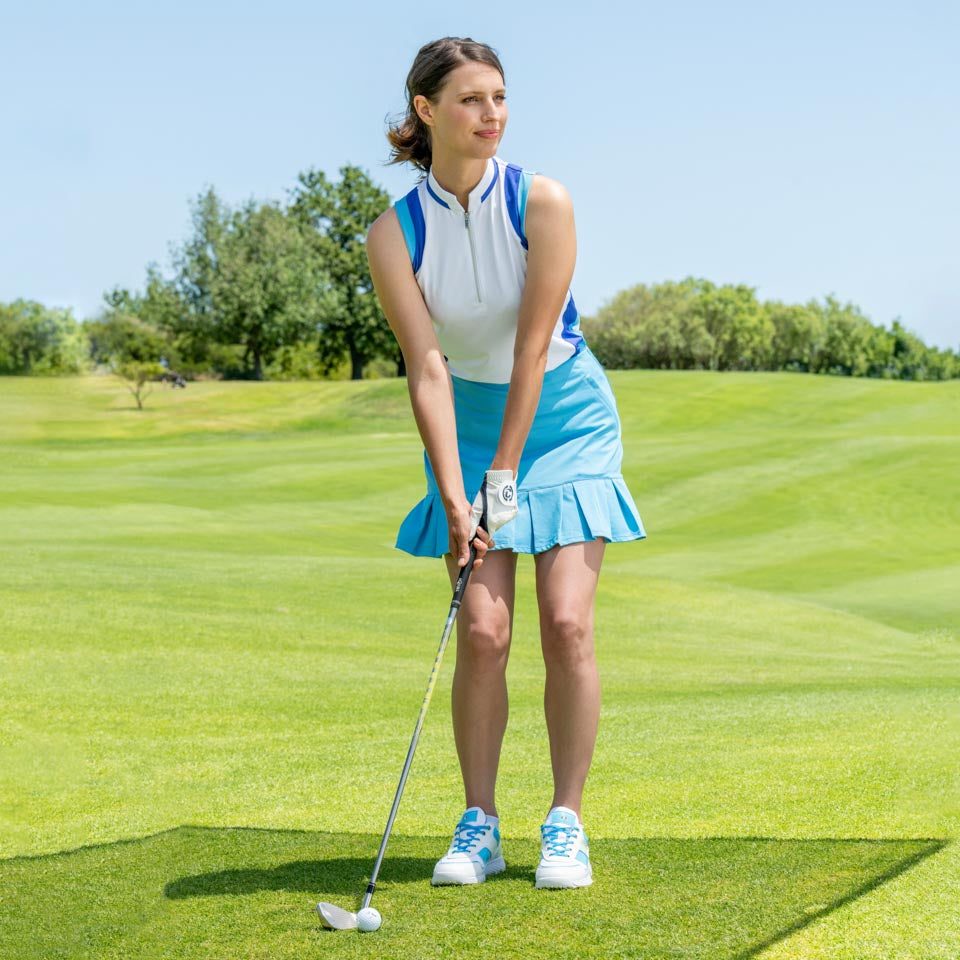 Women's Golf Shoes Padova
The Padova golf shoe for women is the top choice. Its stylish design is augmented with innovative technologies that improve swing accuracy and stability, creating a sense of confidence and ease on the course. The supportive and comfortable design allows for extended play without any discomfort. Whether you aim for a fashionable look on the golf course or optimal performance, the Padova golf shoe is the perfect selection. Discover the unbeatable combination of style and function that Padova provides!
AIRPLAY 14/D-Eva
The Sole: Extremely light D-Eva midsole with sustainable rubber outsole.
Design: Bi-color outsole composition and a combination of 5mm hexagonal-shaped nubs on the inside and "go & back" nubs on the outside of the sole. The sole also has a heightened heel.
Purpose: For on and off the course.
USP: The sustainable material has long-lasting performance, and is exceptionally light. The combination of spikes ensures a balance between progressive stability and optimal grip during the downswing.
Duca Last: DF6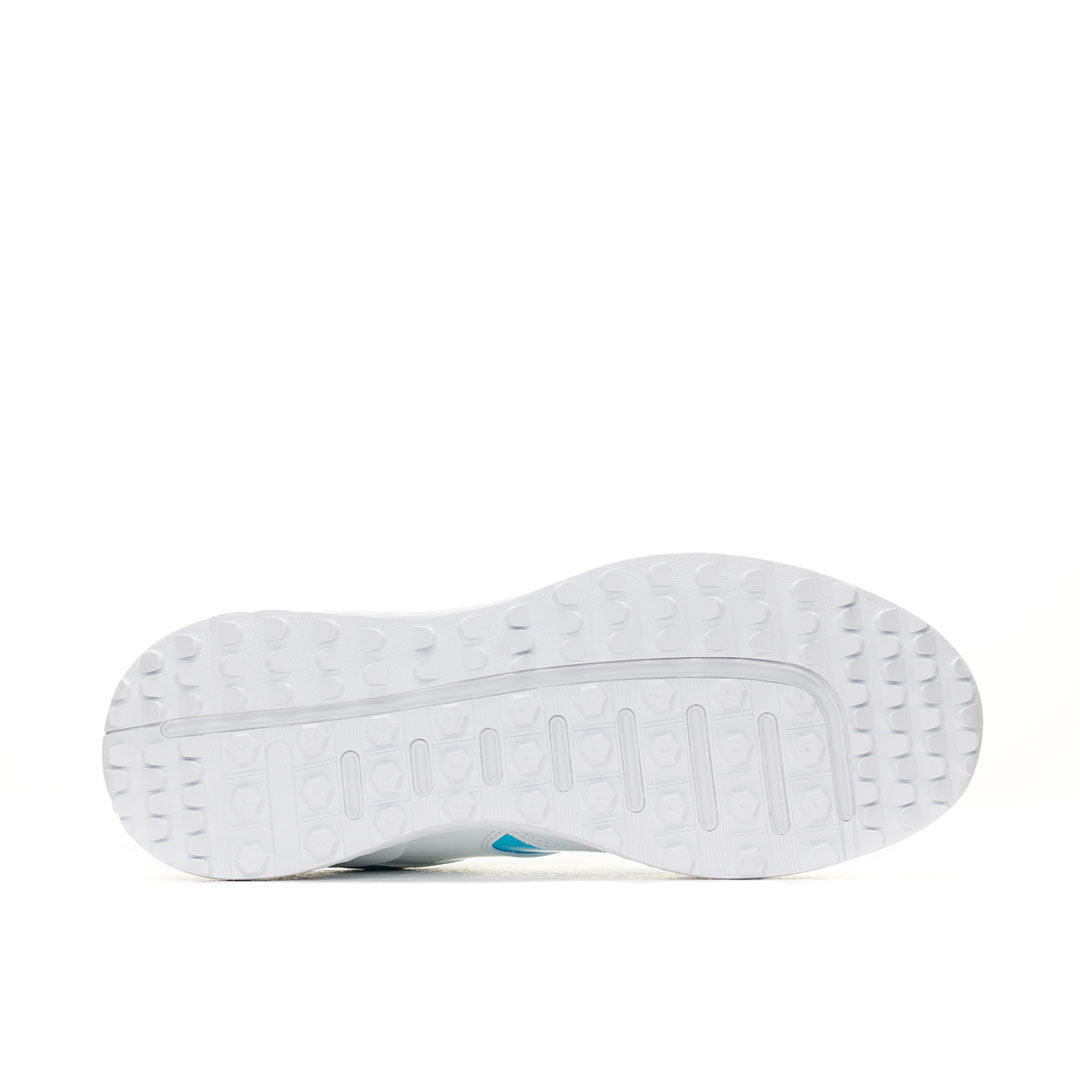 Italian Design
Baldovino Mattiazzo's passionate innovations bring much-needed sophistication and authenticity to the traditional golf world.
Handcrafted in Europe
Superior craftsmanship combines with cutting-edge technology for the next generation of golfers and wherever else life takes them.
on and off the course
Get the best of both worlds with stylish performance golf shoes you can wear on and off the course.