Kingscup - Navy
Men's Golf Shoe
The Kingscup is a men's golf shoe designed for the sporty golfer. Whether it's raining or sunny golf weather, the Kingscup is waterproof and breathable. We rightly call this golf shoe the royalty among our golf shoes. In short: a golf shoe for the athletic golfers.
Width: Narrow / Medium
Waterproof: Yes

Material: Soft recyclable microfibre with reflective 3M microfibre and nylon mesh on the heel.

Insole: Removable ARNEFLEX® insole. Comfortable and breathable memory foam insert sole with recycled cork.

Outsole:

Airplay 3
Color: Navy

Laces: Two sets of colored polyester laces in navy and white.

Fit: Fits true to size
Free delivery on orders over $150
Shipping within one business day
Men's Golf Shoes Kingscup
The Kingscup is majestically styled for a new generation of royalty. The sleek and on-trend profile is designed for all-day comfort and elegance, no matter the event. The pairing of a soft, recyclable microfibre upper, fully waterproof interior and Duca's classic Airplay III outsole, provides lightweight and flexible comfort with supreme traction and stability. The Kingscup is the ultimate trophy for your wardrobe this season.
Technology and Fit
The Airplay III outsole is Duca's original and classic design with ultra-abrasion resistance. It's lightweight with lateral stabilisers and features 5mm cone-shaped nubs for traction and stability. The comfortable and breathable ARNEFLEX® insole memory foam is covered with OnSteam® recyclable microfibre with heel support made from recycled cork. The Kingcup's slightly elevated heel guarantees the perfect stance for your game.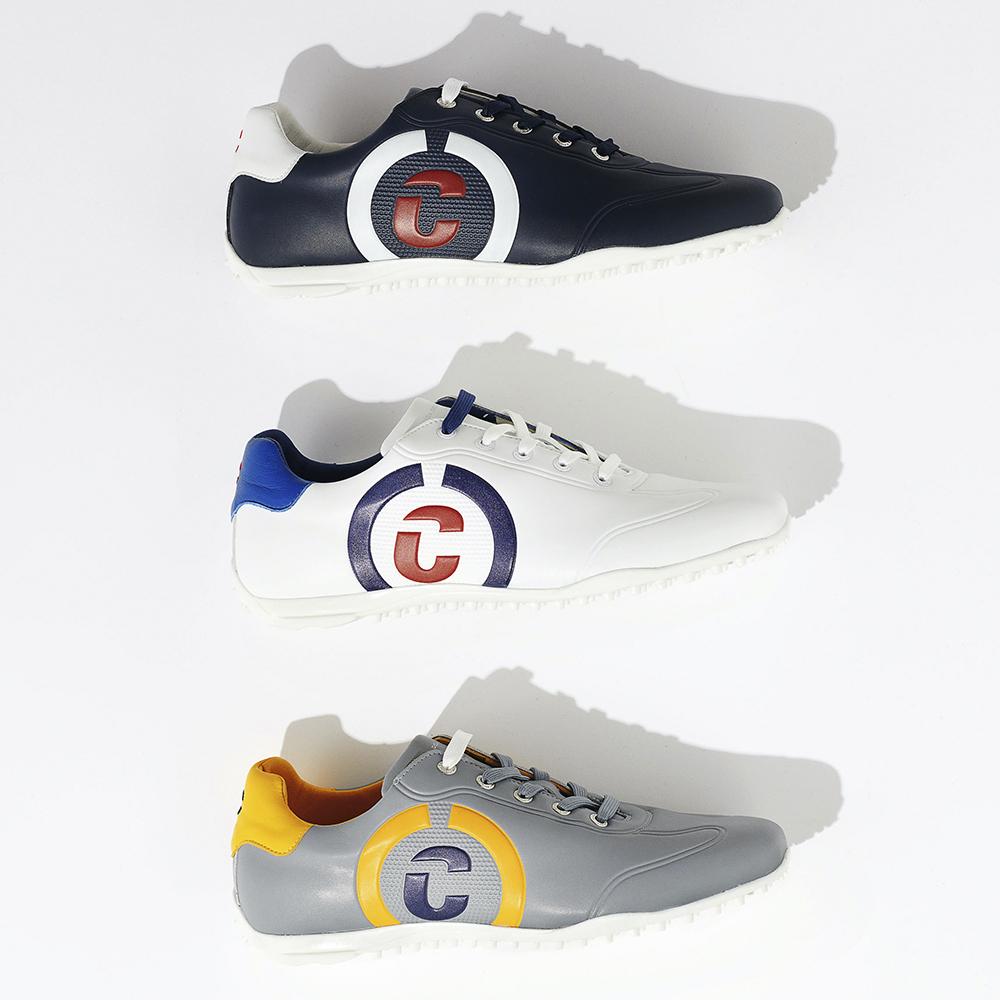 Italian Design
Baldovino Mattiazzo's passionate innovations bring much-needed sophistication and authenticity to the traditional golf world.
Handcrafted in Europe
Superior craftsmanship combines with cutting-edge technology for the next generation of golfers and wherever else life takes them.
on and off the course
Get the best of both worlds with stylish performance golf shoes you can wear on and off the course.